Colin Bouvry is part of the group that has been chosen by the Center des Monuments Nationaux to implement the multimedia scenography of the new permanent exhibition path of the former revolutionary tribunal which judged 4,000 people between 1790 and 1792 including Marie Antoinette , Robespierre, Danton, Lavoisier etc.
From December 14, the Conciergerie will present a new revolutionary journey, combining information on the Revolution, multimedia devices and a collection site.
Pedagogical and sensitive, these innovative mediation devices make it possible to rediscover the monument.
Through photos, videos, innovative digital tools, works, objects, models or texts, new courses invite you to plunge into the history of the French Revolution, to discover another face of a the founder of modernity and emblematic of Paris.
Interactive model :

Photos de Arnaud Waels et Emmanuel Rouillier
Follow the path of a prisoner of the monument in her trial against her judges, from her arrest to her execution thanks to a lively model installed in the monument.
A touch screen allows to visualize this course, each action performed is illuminated on a real model and allows everyone to realize the daily functioning of the prison and the court during the Revolution
In the "

salle des noms

" : A multitouch table of consultation of the files of archives

Multitouch table for consulting the documentary records of the 4,000 people tried by the Revolutionary Tribunal during the French Revolution.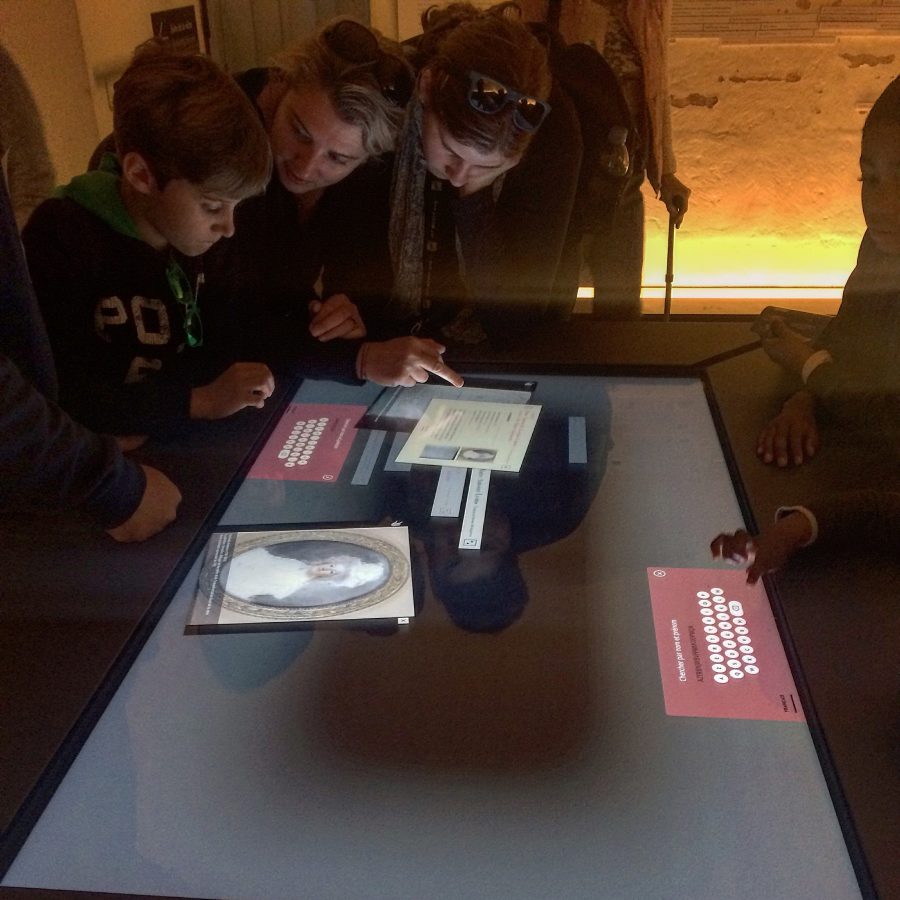 The visitor can consult (in group) the detailed cards of the personalities judged …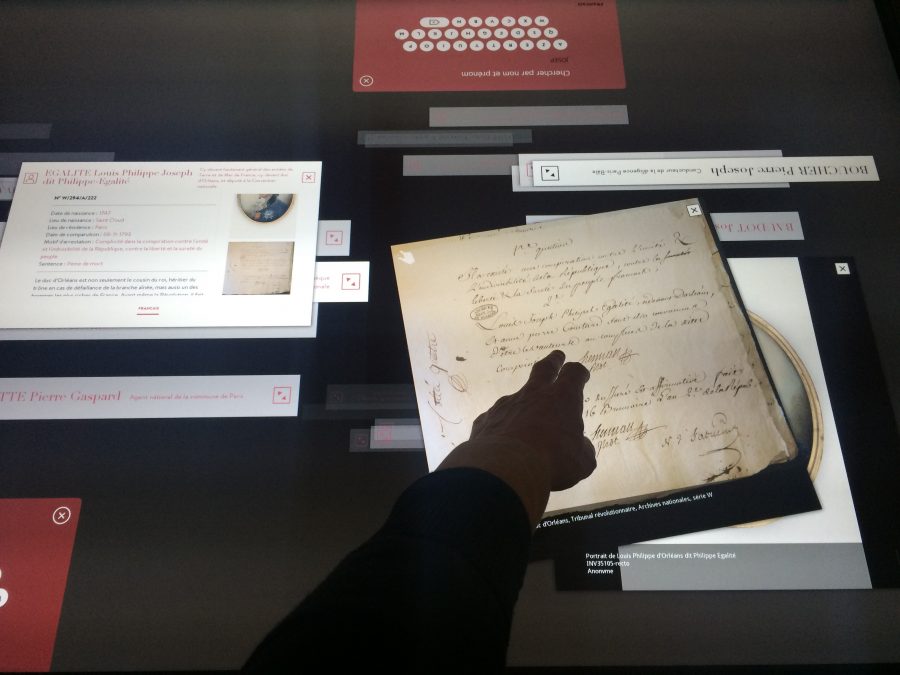 … as well as the original manuscript digitized record of the judgment, whose plays have been transcribed and translated into several languages for a hundred personalities.